News
Garry has been hard at work uploading info on
Alan
games, which means that our Alan selection has been substantially upgraded.
And as a heads-up for C64 enthusiasts: the ever-industrious Fredrik Ramsberg has ported a number (30-something) of Inform games to D64-format, so you can play some of the more modern titles on your favourite machine. I've tested a few of them, and it just works really well. More on his website.
Contributors: Sudders, Garry, Gunness, rockersuke, Alex, impomatic, iamaran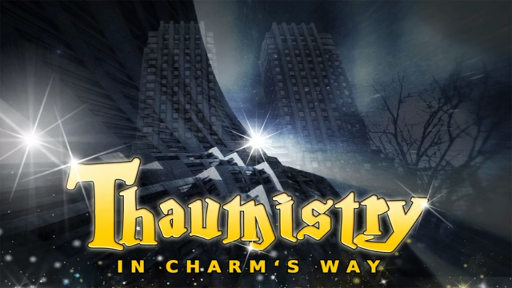 There's nothing quite like spending a bit of dough on your favourite hobby (yes, that would be text adventures). Especially not when commercial releases are few and far between. Industry legend
Bob Bates
(the man behind a couple of my childhood favourites, Infocom's
Sherlock - The Riddle of the Crown Jewels
and
Arthur: The Quest For Excalibur
, as well as Legend's
Spellcasting
series and more) has created a new, full-sized game with a very interesting premise.
Thaumistry: In Charm's Way
sees you dealing with magic, failed start-ups and people called Bodgers. Who may or may not risk mass persecution - sounds serious but I have a hunch that it's going to be a lot of fun, anyway.
The game is currently
up on Kickstarter
and is nearing its goal. But various stretch goals are promised, including Android and iOS ports
as well as
a nifty Chris Hülsbeck soundtrack, and as I love his music and Android ports, here's hoping that the funding will go far. Check out the
project
including the intro video - it's not every day you get the chance to see Steve Meretzky, Al Lowe and Tim Schafer in one spot.
I still have a truckload of updates to handle, so the next update should happen fairly soon.
Contributors: Alex, Garry, Sudders, auraes, Dorothy, stevenjameshodgson, Alastair, iamaran, Juan, Gunness, leenew